Salmon River Estuary - Boat Excursion & Gyotaku
Event Description:
An Estuary Excursion on the Salmon River aboard on of two US Coast Guard Certified Passenger Ferries.  
Explore the Cascade Head Biosphere Reserve on a boat excursion through the lower Salmon River Estuary.
About this Event
Embarking from Knight County Park in Otis, Oregon, we will travel aboard our US Coast Guard Certified pontoon passenger ferries for 1 & 1/2 hour excursions through the biosphere reserve. As we journey up and down the sinuous estuary of the Salmon River will be treated to views of one of the most fertile and beautiful places on the West Coast. From sandy shores to the rocky headland, Cascade Head Biosphere Reserve earns its UNESCO designation each and every day.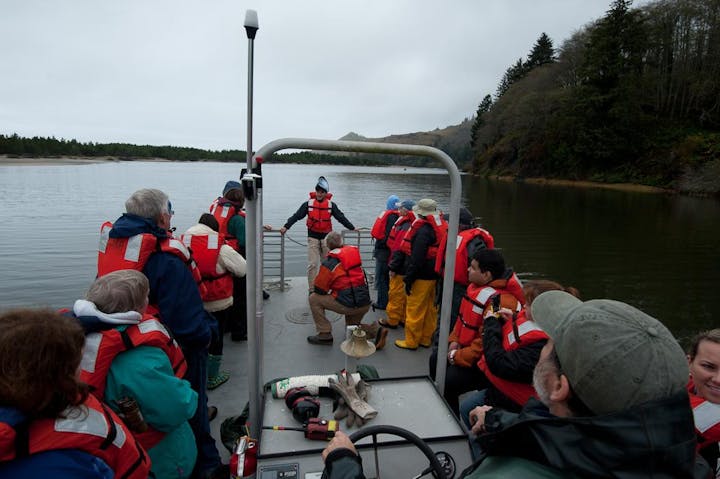 A Floating Classroom. On board and throughout our eco-adventure, naturalists will share the "Secret Life of Salmon" and other interesting facts about the native fish and wildlife that call Cascade Head and the estuary home. Life in the estuary is a complex mix of chemistry & biology. From the intrepid Chinook Salmon to the curious otters to the patient and graceful Great Blue Heron, adaptations in ecology are everywhere in this confluence of land and sea.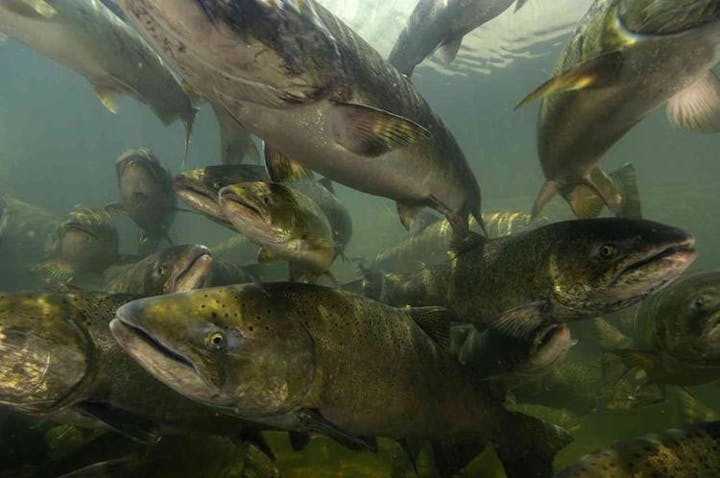 Gyotaku. Included in our excursion, weather permitting, is the opportunity to create our own personalize souvenir, a fish print or Gyotaku as an indelible reminder of the wonders and natural beauty of the Cascade Head Biosphere Reserve.
Step aboard the Ina and the Nanamucks. Our two open-air vessels let us get close to nature. Our captains will seek to provide the most enjoyable tour, but please note at full capacity there is limited seating and thus standing may be required. Light snacks and beverages will be provided though rounding out this family-friendly event.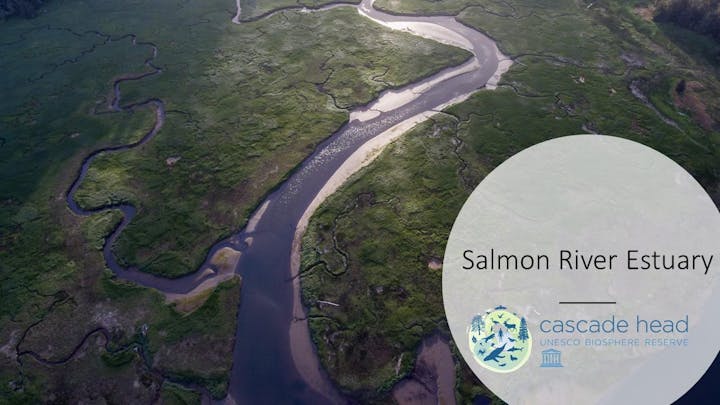 Accommodations. Visiting the area and looking for the best places to stay in Lincoln City? Visit ExploreLincolnCity.com to book your accommodations.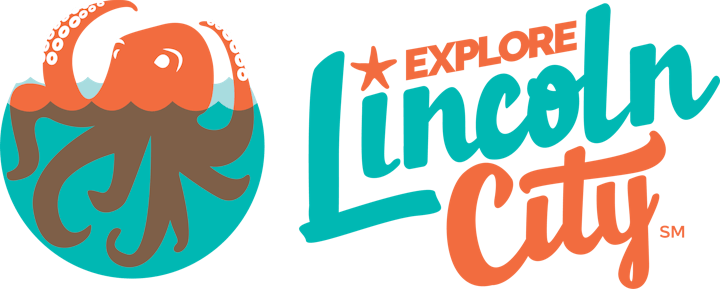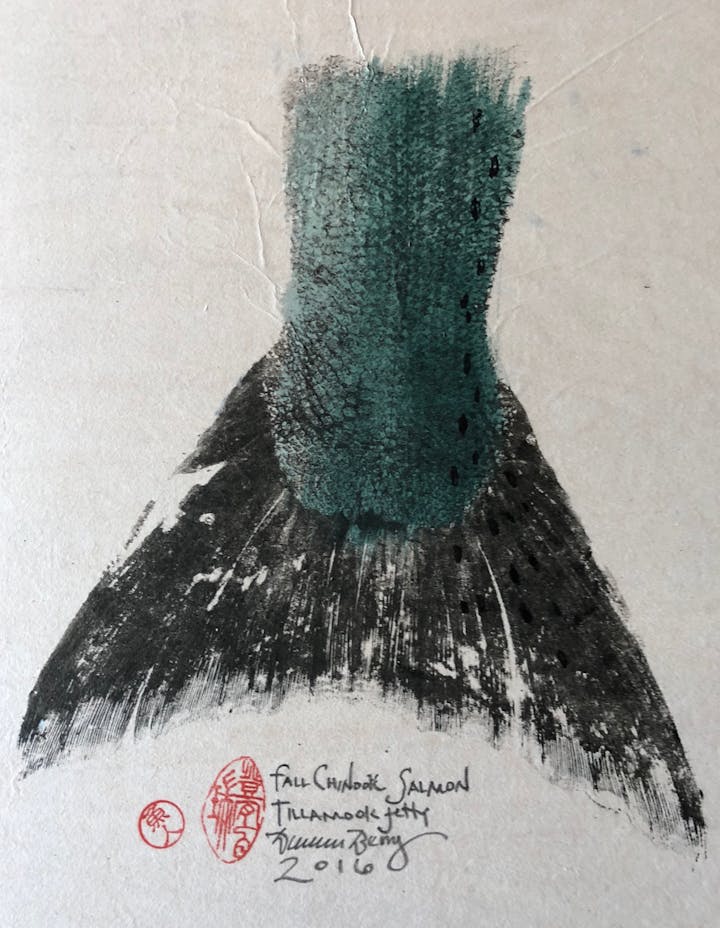 Where is the event?
Cascade Head Biosphere Reserve (See address and directions
below
)